FIFA Women's World Cup 2023 TV Coverage & Channel List
Australia and New Zealand will host the FIFA Women's World Cup 2023, the tournament's 9th edition and the primary championship for women's national soccer teams.
The 2023 FIFA Women's World Cup is set to captivate audiences around the world, and fans in the UK, USA, and host nation Australia will have several options to catch all the live action.
In this article, we present the definitive list of FIFA Women's World Cup 2023 broadcasters, providing fans with a comprehensive guide to the channels and platforms that will bring the thrill of the tournament into their living rooms.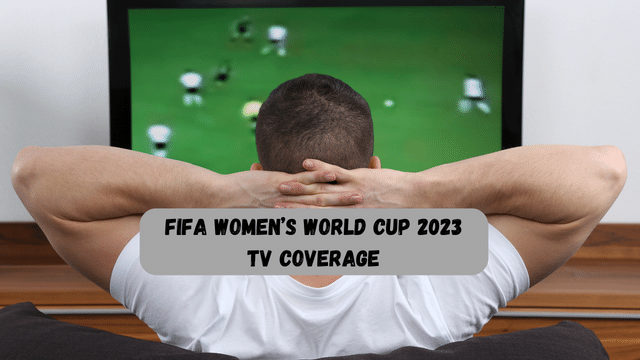 FOX for the US Viewers
In the United States, Fox will provide comprehensive coverage of the event, airing all games on its main channel and Fox Sports. For Spanish-speaking audiences, Telemundo will offer Spanish-language coverage of the matches.
Seven Network and Optus Sport for Australia
In Australia, one of the co-host nations, the Seven Network and Optus Sport have secured broadcasting rights. Football enthusiasts can watch the matches on these channels and cheer on their favorite teams as they compete in the 2023 FIFA Women's World Cup.
BBC and ITV for the UK Viewers
In the United Kingdom, both BBC and ITV have secured the rights to broadcast the tournament. The matches will be divided between the two broadcasters, with alternating fixtures airing on each channel. Fans can also watch the games online through their respective streaming services, BBC iPlayer and ITVX.
BeIN Sports for MENA
The games will be aired live to tens of millions of viewers in the Middle East and North Africa on beIN Sports. beIN Sports will service 24 Middle Eastern and North African countries under the FIFA World Cup 2023 media rights arrangement (MENA).
Sub-Saharan African Viewers can use SuperSport/New World TV
In Sub-Saharan Africa, SuperSport's pay-TV broadcast rights have been expanded to encompass all accessible platforms, allowing fans to watch all 64 FIFA Women's World Cup 2023 games live on the channel.
FIFA World Cup 2023 Broadcasters Full List
FIFA officials have made announcements of the broadcasters in all countries. The good thing is that you will be able to reserve your viewing option if your country is participating in the Women's World Cup. Or, if you are a soccer fan, you will not miss it.
| Territory | Rights holder(s) |
| --- | --- |
| Albania | RTSH |
| Argentina | TyC Sports |
| Australia | Optus Sport, Seven Network |
| Austria | ORF |
| Belgium | RTBF, VRT |
| Bosnia and Herzegovina | Arena Sport, BHRT |
| Brazil | Globo, Casimiro, LiveMode |
| Bulgaria | BNT |
| Canada | Bell Media |
| China | Shinai Sports |
| Croatia | Arena Sport, HRT |
| Cyprus | CyBC |
| Czech Republic | ČT, TV Nova |
| Denmark | Viaplay Group |
| Estonia | ERR |
| Europe | EBU |
| Finland | Yle |
| Georgia | GPB |
| Greece | ANT1 |
| Hungary | MTVA |
| Iceland | RÚV |
| Ireland | RTÉ |
| Israel | Sports Channel |
| Kosovo | Arena Sport, RTK |
| Latvia | LTV |
| Lithuania | LRT |
| Malta | PBS |
| MENA | beIN Sports |
| Moldova | TRM |
| Montenegro | Arena Sport, RTCG |
| Netherlands | NOS |
| New Zealand | Sky Sport |
| North Korea | KBS |
| North Macedonia | Arena Sport, MRT |
| Norway | Viaplay Group, NRK |
| Pacific Islands | Digicel |
| Poland | Viaplay Group |
| Paraguay | TyC Sports |
| Puerto Rico | Fox, Telemundo |
| Romania | TVR |
| Serbia | Arena Sport, RTS |
| Singapore | Mediacorp, Singtel, StarHub |
| Slovakia | RTVS, TV Nova |
| Slovenia | Arena Sport, RTVSLO |
| South Africa | SABC |
| South Korea | KBS |
| Sub-Saharan Africa | New World TV, SuperSport |
| Sweden | Viaplay Group |
| Switzerland | SRG SSR |
| Turkey | TRT |
| United States | Fox, Telemundo |
| United Kingdom | BBC, ITV |
| Uruguay | TyC Sports |
Source: Wikipedia