2022 FIFA World Cup Squads: 32 Teams Rosters
The most Prestigious Sports Event FIFA World Cup 2022 is going to start on 20 November with host team Qatar and Ecuador. This match will kick off on Sunday at 11:00 AM (ET) in Al Bayt Stadium after the Opening Ceremony.
Most of the Countries already share their Full 26-man final squad for this tournament. Japan is the first nation they reveal their full squad on 1st November after that Costa Rica announce their squad on 3rd November.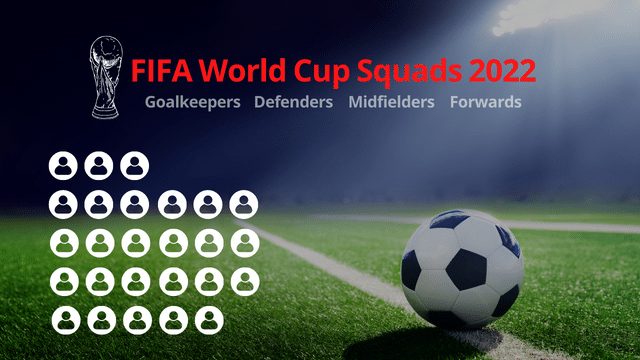 When will each team reveal their World Cup Squad?
The FIFA-imposed deadline is 14 November. Before Every team will reveal the final 26-man rosters. Here's the complete FIFA World Cup Squads:
What is the Squad Sizes in 2022?
In the 2022 FIFA World Cup, Each team will consist of no more than 26 players.
Previously it was 23 players and this edition's Provisional squad list can be 55 players. that was 35 Players in 2018.
From 32 teams Last champions France & Iran reveal only 25 Players list in their Squad instead of 26.
Other teams are publishing their full list.