How to Watch FIFA World Cup in India? TV Channel, Live Stream
Besides cricket, soccer is one of the top notch sports in India. If you are one of the football fans in India, then you must be waiting for the World Cup 2022 that will take place in Qatar.
Read this post fully to get the latest information about the FIFA World Cup's Indian TV channel, live stream, and more.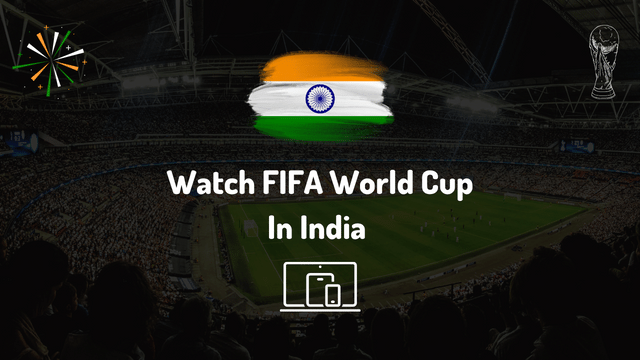 FIFA World Cup 2022 in India: Date and time
It is scheduled to take place in Qatar from 20 November to 18 December 2022. In India, you could watch the first match of the World Cup at 9:30 PM IST+5:30.
Which channel can I Watch FIFA World Cup 2022 in India?
Sports18 is the channel to tune in. Sports18 will televise FIFA World Cup in India.
Viacom18 Media Private Limited is an Indian media and entertainment joint venture between TV18 and Paramount Global based in Mumbai. It was founded in 2007 and owns various channels, as well as content production studios in India.
How to Watch Qatar World Cup 2022 live stream in India?
In India, You can Watch FIFA World Cup live stream on JioCinema. It gives you 64 matches access in 4k. Besides you can enjoy FIFA World Cup in multiple languages feed. They telecast in English, Hindi, Bangla, Tamil and Malayalam also.
Can I watch the World Cup live stream free in India?
Yes, you can watch FIFA World Cup 2022 live stream for free on JioCinema app.
Viacom18's video-on-demand platform, JioCinema, offers hundreds of hours of programming. JioCinema app offers World Cup matches in 4k.
How to watch World Cup 2022 outside of India?
You can connect to a server in another country and access material as if you were physically in that country if you have a VPN. It is as simple as setting up a VPN to watch the World Cup or any other blacked-out sporting event.
You might not be able to use JioCinema when you are out of India. Use the VPN service, and connect to the India server. By then, you will be able to use JioCinema anywhere you want.
We are at the conclusion! We know it. It is dense and short. Well, it does not have to be difficult to watch your favorite sports content on your screen, right?
Let us know what you think in the comment section below. Happy watching!