How to Watch FIFA World Cup in Turkey: TV Channel, Live Stream
Football is a huge thing in Turkey. With the date of FIFA World Cup 2022 fast approaching, people are getting hype in discussing the topics. We are sure that you are too!
If you are expecting the spectacle and in Turkey, you will really need to read this post.
We are going to share with you the way to watch the FIFA World Cup 2022 in Turkey.
FIFA World Cup 2022 in Turkey: Date and time
It is scheduled to take place in Qatar from 20 November to 18 December 2022
The first match of the competition starts at 7 PM TRT+3. See the full schedule. Time differences may apply.
Which channel can I Watch FIFA World Cup 2022 in Turkey?
TRT is the official channel that broadcasts FIFA World Cup 2022. You can watch FIFA World Cup 2022 on TRT Spor (TRT 3). It is a Sister channel of TRT covering live Sports including Qatar World 2022.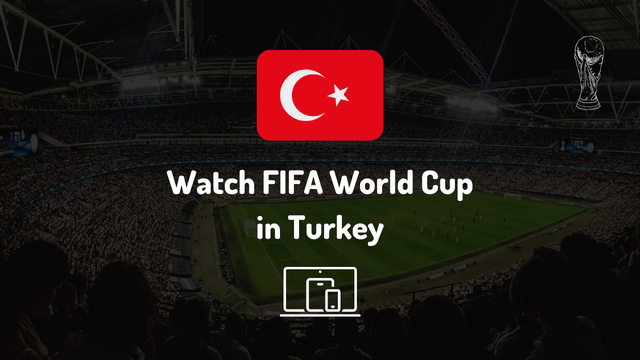 How to Watch Qatar World Cup 2022 live stream in Turkey?
You can watch the World Cup 2022 live stream through the TRT service TRT Spor (TRT 3).
Watch TRT (TRT iZLE) is the OTT platform of TRT. From here you can live stream TRT Network Channels live stream access.
Since the day it was founded on May 1, 1964, the Turkish Radio and Television Corporation (TRT; Turkish: Türk Radyo ve Televizyon Kurumu) has been sending signals out into the world for the general people to receive. TRT served as Turkey's only provider of radio and television programming throughout a significant portion of the country's history.
Before commercial radio and television debuted in 1990 and 1992, respectively, this was the only way information could be disseminated. Over the past several years in Turkey, the television broadcasting business has become less regulated, which has contributed to the rise in popularity of analog cable TV. Europe, the Middle East, Africa, Asia, and Australia are currently TRT's core broadcast regions.
Can I watch the World Cup live stream for free in Turkey?
Through satellite, digital / digital-satellite, Tivibu, Turksat, Turksat Cable TV, or Turksat International Cable Platforms, TRT 1 may be received for free in the countries that border Turkey.
You could also tune in to TRT to listen to the matches on the radio.
How to watch FIFA World Cup 2022 outside Turkey?
If you're outside Turkey, you might not be able to use TRT.
To handle this, consider using a good quality VPN service. Through this service, you can connect to the Turkey server and use the TRT service to watch WC 2022 without any problem.
When you are looking for a way to watch WC 2022 in Turkey, consider it done. You can always come back to this page for re-reading the guide. Happy watching!