Watch FIFA World Cup in Malaysia: TV Channel, Live Stream info
Soccer is one of the most popular sports in Malaysia. If you have been the part of huge soccer fans base in the country, you will surely want to catch up with FIFA World Cup 2022 as well. The date is fast approaching. Through this page, we hope you'll be able to reserve your watching option without problem.
FIFA World Cup 2022 in Malaysia: Date and time
2022 FIFA World Cup will begin on Sunday, November 20 and ends on Sunday, December 18
However, the time difference applies when it comes to the kickoff time. The first match of the FIFA World Cup 2022 will take place on November 21 instead.
Event: Qatar vs Ecuador 12:00 AM Malaysia Time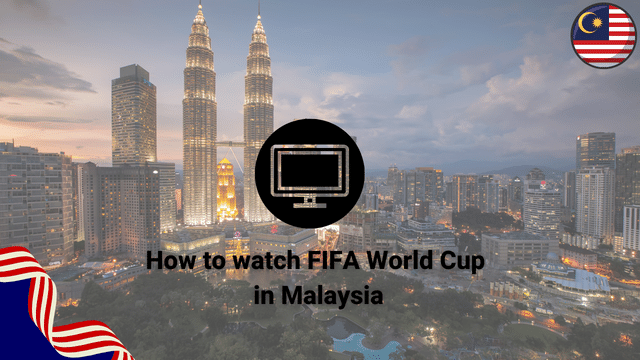 Which channel can I Watch FIFA World Cup 2022 in Malaysia?
Astro and RTM are the channels which will be airing the games in World Cup 2022.
How to Watch Qatar World Cup 2022 live stream in Malaysia?
Viewers in Malaysia can watch the Qatar World Cup 2022 live stream through Astro and RTM.
Astro is a Malaysian television network that broadcasts continuously. Astro provides Direct Broadcast Satellite (DBS) Pay TV to Malaysians. The Malaysian corporation also features news, sports, and entertainment channels.
Even if you are not in Qatar, you can still watch Astro. Astro is an excellent option to watch the World Cup because it is free and offers a large number of channels. Astro is simple to grasp and use. You may use your phone or tablet as a remote after downloading the app and connecting it to your TV through a QR code. Consider how simple that is!
Astro restricts who may watch the FIFA World Cup on their channel, however Malaysians can watch RTM for free. The government-owned media outlet said Wednesday that it will broadcast coverage of the tournament in Qatar from November 21 to December 19, 2022.
Minister Tan Sri Annuar Musa stated that RTM will broadcast 41 of the 64 games, 27 of which will be shown live and 14 of which will be broadcast later. RTM2, TV Okey, Sukan RTM, and RTMKlik are the programmes that broadcast the contests.
Qatar will host the FIFA World CupTM in 2022. Syafiq Asyraf, Rasdi Jumaat, Zackhi Suri, Jeed Zulkefli, Aizuddin Shah, and Mohd Nazri Shukri will cover the competition for RTM. Former players and national coaches will share their game-day memories.
Can I watch World Cup live stream free in Malaysia?
RTM is a free option to watch World Cup 2022 live stream in Malaysia. Don't hesitate to use the particular service to root your favorite team.
How to watch World Cup 2022 outside
If you want to utilize a public WiFi hotspot or browse the Internet safely while traveling, you need be aware of the finest VPN services. You may watch soccer anytime you want and not break the law by using a good service like ExpressVPN.
VPNs and smart DNS are both permitted. They ensure the security of your personal information while you use the internet. You may use them to browse any website safely.
Connect to the server Malaysia, and you're all set.
Don't be disappointed if you can't attend the World Cup in Qatar. As of this writing, ASTRO and RTM are still airing World Cup games in Malaysia. You may utilize ASTRO and RTM wherever you go.
Also Check: How to Watch FIFA World Cup from Different Countries