World Cup Qualifying Is Being Hard for Asian Teams and Fans
The qualification system for the 2018 FIFA World Cup in Russia is unjust to Asian countries and fans alike.
It's a shaky campaign that leaves the usual suspects unprepared for Qatar's difficulties.
South Korea qualified for the World Cup finals in 2022 after defeating Syria in Dubai last week.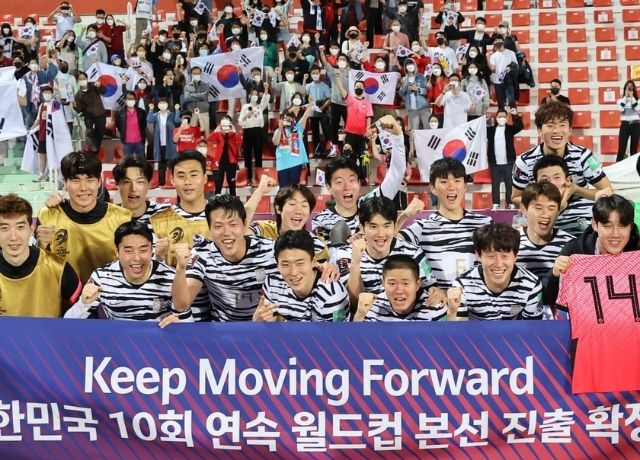 World Cup qualifying is heating up, with new Canadian heroes, intriguing play-offs in Europe and Africa, and a tough struggle for the remaining South American places. Regardless, Asian qualifying has been a disaster. Around the midway point of the final group stage, Iran, South Korea, Australia, Japan, and Saudi Arabia shared the four automatic qualifying places. Only North Korea was able to break the deadlock when Australia joined Asia in 2006.
These regional powerhouses have had it a lot easier than they should have in terms of entertainment. The travel to Qatar was not going to be simple. Despite Japan's 10 goals against Mongolia and Myanmar, Australia won all eight matches with a +70 goal differential.
Some argue that thrashings are challenged for minnows but not for giants. The last qualifying round, in which two six-team groups competed for four automatic slots, was a nail-biting battle.
That has not yet occurred. Second and third place in Group A are separated by 11 points between Iran and South Korea, both of which have won two of their last three games to progress. The other four teams fared poorly. Iraq's failure to win any of its eight matches demonstrates a lack of talent. 'Lebanon's attraction remains undiminished, but its potential is limited.' We have been let down by the UAE.
The majority of the competition in Group B is made up of Saudi Arabia, Japan, and Australia, with Oman emerging as a surprise third-place finisher. More than 650 million Southeast Asians were expected to vote on a squad to represent the continent. Vietnam has lost all seven of its previous matches before to Tuesday's 3-1 victory over China.
Hanoi's excitement has been dampened since China has been rude. Despite bringing in a big number of foreign-born players, they appear to be regressing.
The vast bulk of the world's population is not making their way to Asia's doorstep. While the big boys stay stationary, Tajikistan and the Philippines are expanding their national teams. Uzbekistan was seen as the best hope on three occasions. Central Asian teams have lost their choker moniker as a result of their failure to compete.
The usual suspects, who are more concerned with making the World Cup qualifying team than with winning it, show no symptoms of nervousness. Japan has struggled under the conservative rule of Hajime Moriyasu. South Korea's previous results have improved, but they are still woefully inadequate in their eighth participation. Hervé Renard's Saudi Arabia has evolved, but it has not yet been tested by Australia. Iran has the best chance, but they will struggle if they get through Asia before playing Spain and Portugal.
There are additional stylistic considerations to be made. The Big Five play defense-minded opponents not only between World Cups. For countries like Japan, the World Cup is one of the few opportunities to meet opponents of this caliber. A friendly flight over exhausted European and South American teams is not the same as competition versus friendship.
News Source: The Guardian