Women's World Cup Quarter Finals 2023: Teams, Schedule, Bracket
The FIFA Women's World Cup Quarter Finals matches will start on Friday, August 11, 2023, and end on Saturday, August 12, 2023. From the Round of 16, 8 teams will advance to the Quarterfinals round.
In this content, we will share details about the World Cup Quarter Finals, including the qualified teams, dates, kick-off times, schedule, results, bracket, eliminated teams, and more.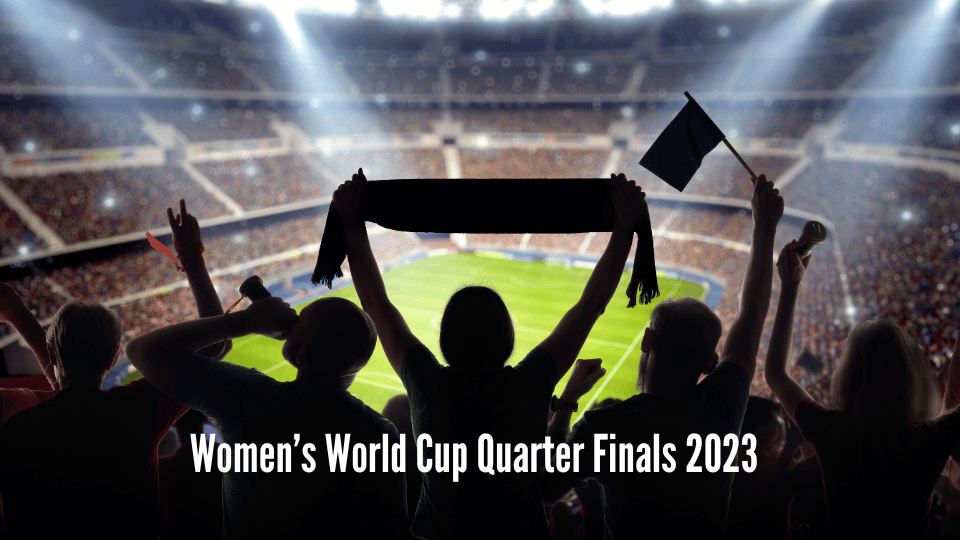 Teams in Quarter Finals
Here is the complete list of Qualified nations in the Quarter Final Round:
Qualified Teams
Spain
Japan
Netherlands
Sweden
Australia
England
Colombia
France
Eliminated Teams
Switzerland
Norway
South Africa
USA
Nigeria
Denmark
Jamaica
Morocco
World Cup Quarter Finals Schedule & Results
Date
Fixture
Time (EST)
Location
Results
Fri, Aug. 11
Japan vs Sweden
9:00 pm
(Thu., Aug. 10)
Wellington, NZL
1-2
Fri, Aug. 11
Spain vs Netherlands
3:30 am
Auckland, NZL
2-1
Sat, Aug. 12
Australia vs France
3:00 am
Brisbane, AUS
0-0
Penalties:7-6
Sat, Aug. 12
England vs Colombia
6:30 am
Sydney, AUS
2-1
Women's World Cup Quarter Finals Bracket
The Quarter-Finals bracket comes in two sides, and each side finally produces a World Cup finalist.
World Cup Quarter Finals Blank & Printable Bracket
Download the Blank-Printable World Cup Quarter Bracket in pdf and Image format from below: