What Will Players Be Eating At This Year's World Cup?
In a few short weeks the FIFA World Cup 2022 will be upon us. Soccer will sweep on to our screens as 32 nations battle it out in Qatar. Diversifying from the normal schedule of the World Cup being in summer – June/July temperatures in the Gulf state would make that timespace all but impossible – it will bring different challenges to different countries.
There's a school of thought that says nations like France and Germany being in the middle of their domestic season should favor them, as players are in the routine of daily club training and conditioning. Others vouch that the MLS Cup Final being in November – meaning some home-based players will finish their season in October – will help America as a section of their side will be rested and recuperated.
A key for all sides will be nutrition. Each team will bring a cadre of chefs and dietitians alongside their coaches and physiotherapists. Let's examine what they'll bring to the table.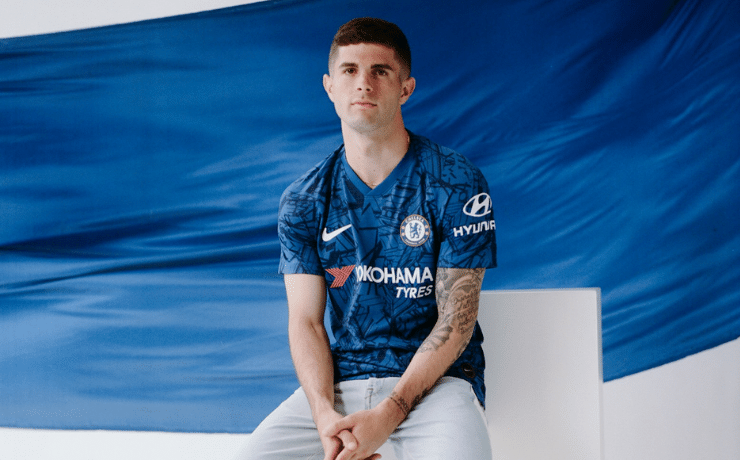 USA
Games come thick and fast at a World Cup. The group stage will see teams play three games in the space of seven days; at least one (and sometimes two) more than a typical domestic league calendar. Diets must be managed carefully to ensure players have the right balances of protein, carbs and nutrients to get them through a grueling schedule.
Having a cuisinier like Teren Green – or 'Chef T' as he's known to the USWNT – with a background in cooking for athletes can be a huge help. ESPN reports that Green's regular gig is cooking for the Detroit Tigers, and with 152 games during the Major League Baseball season, he's well used to having to fuel bodies to get through a heavy fixture list. With personal chefs for sportsmen now being the norm in elite American athletics, expect the USMNT to take a similar tack for Christian Pulisic (pictured) and crew.
Mexico
The Mexican plan for performing players is personalization. Team nutritionist Beatriz Bullosa told The Guardian that for World Cup 2018 "Every member of the squad has a different diet plan" that would be "not just based on his position, but also based on his physique and his performance in training and in games".
This is understandable, as more than most squads, Mexican players' club teams are highly geographically disparate. While Hirving 'Chucky' Lozano should travel in tip-top shape – being in the midst of Serie A and Champions League campaigns with Napoli – what happens if Houston Dynamo's Héctor Herrera gets knocked out by the Portland Timbers and turns up carrying too much timber? WeightWatchers explains how effective weight loss programs are tailored around an individual's needs, which aligns with the World Cup diet of the Mexican team. With a challenging group section including Argentina and Poland, Mexico will need every man hungry for success.
England
While other nations may make jokes about the English diet being bland, the English soccer team were pioneers in having their own culinary staff. In 1970, they were the World Cup holders and looking forward to playing West Germany in the quarter final. Goalkeeper Gordon Banks came down with food poisoning and a hapless perfomance from backup keeper Peter Bonetti saw England crash out 3-2, after being 2-0 up. A safeguarding attitude toward food has stayed with the Lions since.
Current national coach Gareth Southgate famously forbade his players from eating anything from the Starbucks at their hotel in Russia 2018, where they came fourth. Southgate's squad will enjoy a diet of low-fat proteins, oily fish and carbs like rice and pasta from a five-meal-a-day menu devised by nutritionist James Collins.
The Qatari national dish of machboos – chicken in a spicy tomato sauce over rice – sounds perfect as a balanced meal for an athlete. England's players will be hoping they'll be let out to Doha restaurants to enjoy it with medals in their pockets.