Watch FIFA World Cup in Pakistan: TV Channel, Live Stream info
The FIFA World Cup 2022 will take place in Qatar for the first time. One of the most prominent sports shows on earth is almost upon us. If you are living or traveling in Pakistan, you will surely want to catch up with the festivity.
Here we are going to share with you the definitive information about the TV channel and live stream option of FIFA World Cup 2022 in Pakistan.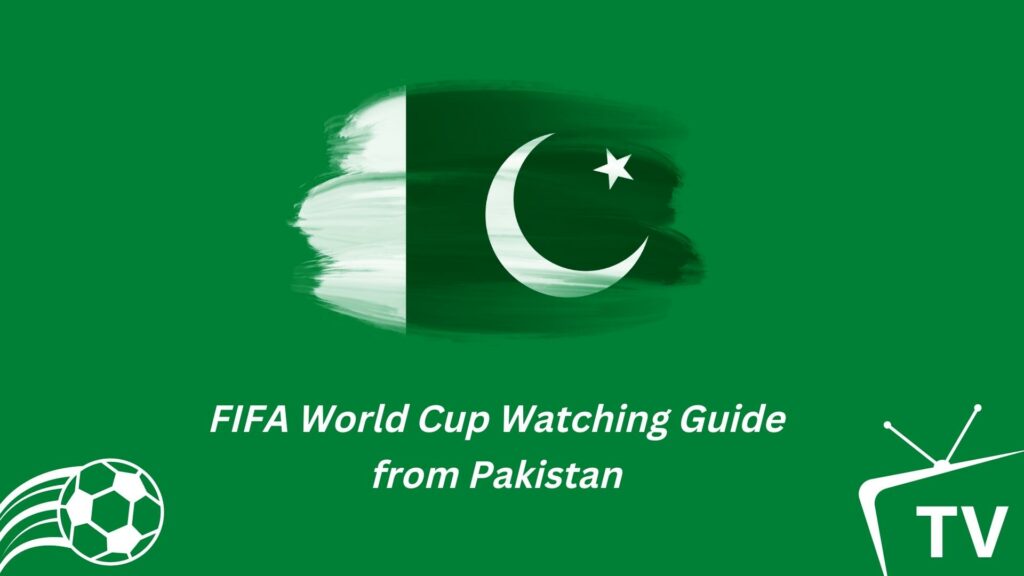 FIFA World Cup 2022 in Pakistan: Date and time
It is scheduled to take place in Qatar from 20 November to 18 December 2022.
In Pakistan, the first match of the competition will start at 9 PM PKT+5. Consider following the schedule at the official page of your country's live streaming service provider.
Which channel can I Watch FIFA World Cup 2022 in Pakistan?
ARY Digital Network has once again acquired the FIFA World Cup 2022 TV and digital rights in Pakistan. So you can watch the biggest sporting event live on A Sports HD.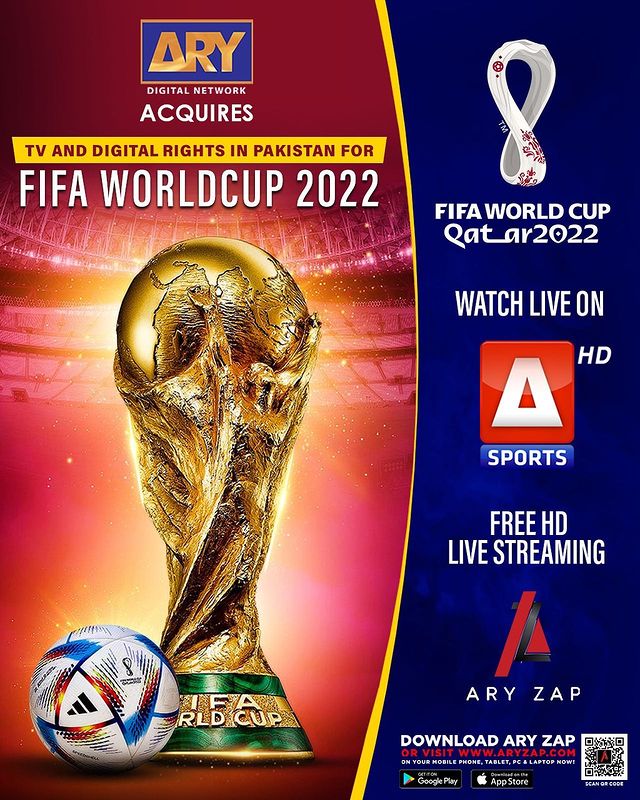 How to Watch Qatar World Cup 2022 live stream in Pakistan?
A Sports HD will live telecast the Qatar World Cup 2022 in Pakistan. A Sports is part of ARY Digital Network. PC, Laptop users can watch FIFA World Cup 2022 live stream online on ARY ZAP. It is a video streaming portal of ARY Digital Network.
Mobile Phone users can watch FIFA World Cup by installing ARY ZAP from Google Play or Apple app store.
On ARY Digital, you can watch the most recent episodes of prominent Pakistani dramas, variety shows, talk shows, game shows, reality TV, and award ceremonies.
Can I watch the World Cup live stream free in Pakistan?
ARY Digital is completely free! You can watch the Qatar World Cup every matches live stream free HD on ARY ZAP.
How to watch outside of Pakistan?
Fans of the FIFA World Cup are not limited to a single country. They originate from all across the world. As a result, the appropriate FIFA stream may not be accessible when you're out of Pakistan.
Geo-restrictions mean that you can't view the stream outside of your own country, even if you pay for a subscription. Using a virtual private network, you may access your channel and watch the World Cup online (VPN).
A VPN may be used to access free material from any country. It's as simple as 1, 2, 3 to set up a VPN in time for the FIFA World Cup in 2022.
For instance, you might be using a top VPN service like ExpressVPN. Before using ARY Digital, you could connect to a Pakistan server using the VPN service. Then you won't have any difficulty watching.
You might hover to ARY Digital when the event starts. If you think that this information is useful, we'd really appreciate it if you hit the share button. Comment below if there is anything to ask or inquire.
Happy watching!