FIFA World Cup Costa Rica Schedule: TV Channel, Live Stream, Preview
Costa Rica is the 32nd and last side to qualify for the 2022 World Cup. They will compete in Group E against Spain, Germany, and Japan. In this page, we will share you the information including groups, schedule, TV channel, and preview.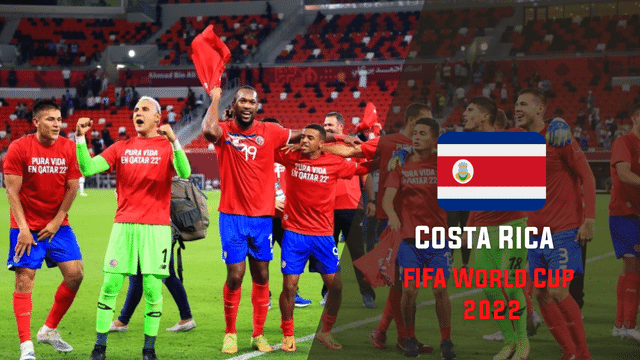 2022 World Cup Costa Rica Schedule/Fixtures
Here are the match dates and start times according to Costa Rican time:
| Matchup | Date | Time (CST) | TV Channel |
| --- | --- | --- | --- |
| Spain vs. Costa Rica | Wednesday, November 23 | 9:00 AM | Teletica |
| Japan vs. Costa Rica | Sunday, November 27 | 3:00 AM | Teletica |
| Costa Rica vs. Germany | Thursday, December 1 | 12:00 PM | Teletica |
Which Channel will Coverage World Cup 2022 in Costa Rica?
Viewers who live or travel in Costa Rica could use Teletica to watch World Cup 2022 Games.
In 1958, Televisora de Costa Rica S.A., now known as Teletica, began broadcasting TV programmes to Costa Rica. In addition to CableTica, which it purchased in 1991, the business operates Teletica Canal 7 and Teletica Canal 33. The primary TV station of Teletica, a media firm, broadcasts programs created by a variety of various groups.
You could also live stream the Fifa World Cup 2022 through official site TDMAX.com. Consider to check on the page to find out further information.
World Cup 2022 Costa Rica Group & Preview
Costa Rica was forced to compete in the intercontinental playoff after finishing fourth in CONCACAF qualification. Spain defeated New Zealand 1-0 thanks to Joel Campbell, who used to play at Arsenal. Keylor Navas and Bryan Ruiz, two of Spain's most experienced international players, were key contributors to the victory.
Spain, Costa Rica, Germany, and Japan are all represented in Group E. The top two teams will face off in the round of 16 to discover who will win.
Spain vs Costa Rica
Spain and Costa Rica will meet at the World Cup for the first time this year. Costa Rica and Spain have met three times in friendly matches. Costa Rica won 2-1 in 2015 and 5-0 in 2017, while Spain drew 1-1 in San José. The match will take place on 23 November 2022.
Japan vs Costa Rica
Japan and Costa Rica have played five friendly matches. Japan has won four, with Costa Rica drawing one. The upcoming match between the countries is on 27 November 2022.
Costa Rica vs Germany
Germany and Costa Rica only met once, in the first game of the 2006 FIFA World Cup. Costa Rica lost at that time. The team has the next chance to redeem at December 2022.
Costa Rica FIFA World Cup History
Costa Rica had the opportunity to compete in six World Cups. They made it to the last eight in 2014.
Costa Rica defeated New Zealand in the intercontinental play-off to secure a berth in 2022.
Joel Campbell scored the only goal in Australia's 1-0 win over New Zealand on Tuesday. The former Arsenal attacker scored his first goal in the third minute of the encounter in Qatar.
After Kosta Barbarouses was sent off, New Zealand was down to 10 players for the last 21 minutes of the game.
They advanced farther in the CONCACAF playoffs. The top three teams in the inter-confederation playoffs were Canada, Mexico, and the United States.
They faced New Zealand, which won the OFC group B championship. The All Blacks had to beat Tahiti in the semifinals and the Solomon Islands 5-0 to go to the finals.
Costa Rica has reached the World Cup finals five times. They advanced to the quarterfinals in Brazil in 2014.
Costa Rica will compete in Group E along with Germany, Japan, and Spain. Costa Rica would be added to the group later.