FIFA Women's World Cup 2023 on Xfinity TV: Channel No., TV Plan, Cost
The FIFA Women's World Cup™ is back! This summer, the eyes of the world will be on Australia and New Zealand as they co-host the world's biggest women's football event. For fans in the United States, Xfinity is your ticket to all the action.
The US Women's National Team will be looking to achieve the unprecedented feat of winning their third consecutive World Cup title.
The action unfolds from July 20 to August 20, and Xfinity Flex, X1, and NOW TV customers have the opportunity to catch every thrilling moment.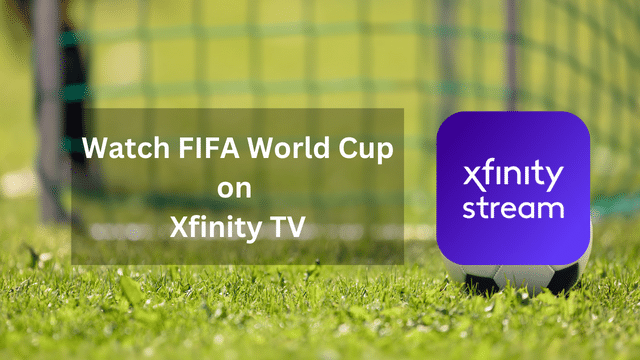 Channels and TV Plans
Xfinity X1 customers can access the matches live and broadcast in English on FOX and FS1 throughout the competition.
FOX is typically channel 805, and FS1 is channel 857 on the Xfinity channel lineup, but you should check your local listings to confirm.
Xfinity Flex and NOW TV customers can also join in the fun. The games will be broadcasted in Spanish via Peacock Premium.
However, Xfinity Flex users can still enjoy the games in English if their subscription includes a video package with FOX & FS1.
Also Check: How to watch Women's World Cup 2023 Live Stream Online
Xfinity Stream App
The Xfinity Stream app brings the matches to you, wherever you are. The app provides English and Spanish match coverage from FOX, FS1, Telemundo, and Universo.
So, whether you're at the office, on the go, or even at a friend's house, you can still catch the action live. Full match replays are available in English and Spanish throughout the tournament on the Xfinity Stream app, ensuring you don't miss a single goal or critical save.
Xfinity Voice Remote
The Xfinity Voice Remote provides a simple way to access the games. Customers with an Xfinity Voice Remote can easily tune in at any time by saying "FIFA World Cup," "World Cup," "Copa Mundial," or "Copa Mundial Femenina" into their Voice Remote.
Cost
For current Xfinity customers, the games are included at no extra cost, assuming you have a TV package that includes FOX and FS1. If you're not an Xfinity customer yet, you might want to consider their offerings, especially if you're a football fan.
Xfinity X1 and Xfinity Flex
Xfinity X1 is a perfect choice for sports lovers. It allows you to search across all your content, On Demand, and streaming apps – all in one place. Adding DVR ensures you never miss your favorites.
Xfinity Flex simplifies your streaming experience. It gives you access to all your favorite apps, all in one place. Plus, it offers tons of free content with the Xfinity Flex 4K streaming TV box.
In conclusion, Xfinity is providing comprehensive coverage of the FIFA Women's World Cup Australia & New Zealand 2023™.
Whether you want to watch live games, catch up on replays, or simply stay updated with the latest happenings, Xfinity has got you covered.
Tune in and support your team as they compete on the global stage!