Brazil tops CONMEBOL's 2022 World Cup Qualifying
Brazil currently tops CONMEBOL's 2022 World Cup qualifying standings for the time being, and eternal rivals Argentina take second place. The current CONMEBOL zone 2022 World Cup qualifiers have been completed for up to four match days.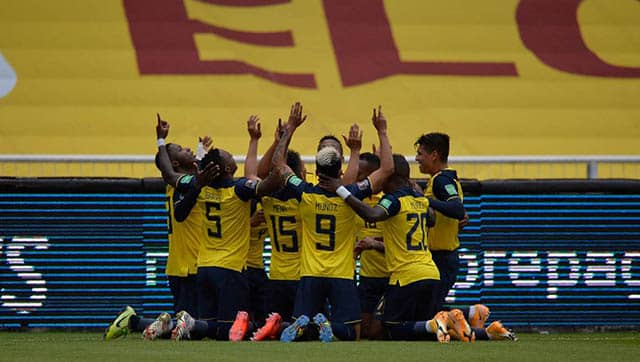 In other words, the maximum achievement of the teams in the CONMEBOL zone is 12 points. And Brazil, which is still the only team in the South American qualifying zone, was able to record 100 percent of the four matches that have been played. Brazil crushed Bolivia 5-0 and won 4-2 over Peru in the international break of the CONMEBOL World Cup qualifiers last October.
In their last two matches this month, the Samba team won 1-0 over Venezuela and 2-0 against Uruguay. Brazil successfully beat Uruguay 2-0, and even Uruguay striker Edinson Cavani was also rewarded with a red card.
Uruguay host Brazil in the 2022 World Cup qualifier at the Estadio Centenario on Wednesday 11/18/2020 morning. Uruguay made threats early in the match. Darwin Nunez broke through the Brazilian defense then hit a hard shot, but the ball still hit the crossbar.
After that threat, Brazil successfully controlled Uruguay. The home team was made it difficult to attack and had to play more defensively to stem the Samba Team.
Brazil's hard work finally paid off in the 34th minute. Gabriel Jesus, under close control, manages to pass the ball to Arthur Melo. The midfielder from the Juventus club then fired a hard shot horizontally from outside the penalty box to penetrate the Uruguay net. Brazil leads with a score of 1-0.
Trouble came again for Uruguay when the game entered the 45th minute. Renan Lodi's cross was followed by Richarlison's header and led to a goal.
These goals made Brazil close the first half with a score 2-0 leading. Uruguay, who appeared without Luis Suarez, failed to pose a threat to Brazil.
Meanwhile, Argentina took second place because it was stuck on the third matchday. After earning full points in October, with a score of 1-0 against Ecuador and a score of 2-1 from Bolivia, Argentina were matched by Paraguay 1-1 at the weekend. The Tango team returned to winning ways with a 2-0 result over Peru on Wednesday, 11/18/2020. Lionel Messi vs pocketed 10 points.
Apart from Brazil and Argentina there is also Paraguay who are unbeaten in four match days so far, with one win and three draws (six points). Paraguay sits in fourth position.
Ecuador managed to win the third position ahead of Paraguay. Even though they have lost once.
The CONMEBOL Zone 2022 World Cup qualifiers will continue on the fifth matchday in March, with a total up to matchday 18. The top four teams qualify directly for the 2022 World Cup, with the team finishing fifth in the playoffs.