2022 World Cup Qualification Draw Schedule and Italy's Chance to Win
The 2022 European zone World Cup qualifiers will begin at the international break in March 2021, while the play-offs will be held in March 2022. The 2022 World Cup finals take place from 21 November to 18 December 2022, which will mark the first time the World Cup has been held in winter.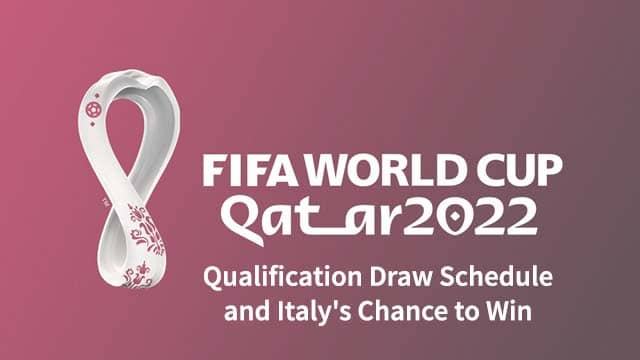 Previously, France and Italy were both at a disadvantage for not being in the top spot in recent years. In the 2014 World Cup qualifiers, for example, France was in a group with Spain and was only able to qualify for the finals after eliminating Ukraine in the play-offs. Then in the 2018 World Cup qualifiers, Les Bleus joined in a group with the Netherlands and Sweden where they were able to come out as group winners.
France and Italy, which previously qualified for pot 2, are now joined by Portugal, England, Belgium, Germany, the Netherlands, Denmark and Croatia in pot 1.
That means, these countries will not meet each other in a group in the 2022 World Cup qualifiers, which means they will be spared from the hell zone. This UEFA zone PD qualifying draw will be held in Zurich, Switzerland on 7 December.
Italy even had a bad experience in qualifying for the 2018 World Cup. Joining a group with Spain, Italy had to settle for finishing second before losing to Sweden in the play-offs, making them absent from the World Cup for the first time since 1958. In the 2022 World Cup qualifiers of course Italy hopes to reclaim their achievements on the world football scene. Roberto Mancini was appointed as coach to replace Gian Piero Ventura. It was under Mancini's command that Italy was back in its good times again. So far, Mancini's Italian national team has played 22 matches.
Incredibly, they never lost once. Mancini also did not hesitate to give young Italian players the opportunity to show off.
Luckily, their improved position in the FIFA rankings means they are now in the top pot for the 2022 World Cup qualifying draw. As is known, the pot ranking is based on FIFA ranking as of November 2020.
In total, UEFA has a share of 13 countries. The ten group winners will automatically qualify for the 2022 World Cup finals which will compete in Qatar. Meanwhile, the remaining three tickets are up for grabs via play-offs.
This play-off involves 12 countries, consisting of ten teams that have finished runners-up plus two other countries from the group winners in UEFA Nations who have not yet qualified. Later, the 12 teams will be divided into three routes, each consisting of semi-finals and finals.