2022 FIFA World Cup Mexico Schedule: TV Channel, Live Stream, Preview
In 2022, Mexico will compete in the World Cup 2022 in Qatar. After a grueling CONCACAF final round of qualifying, the team won their last game against El Salvador 2-0. After Uriel Antuna scored the first goal, Ral Jiménez converted a penalty two minutes before halftime.
That was the defining moment for the national team get the ticket to the World Cup. And if you are an avid supporter of the team, you shall read this.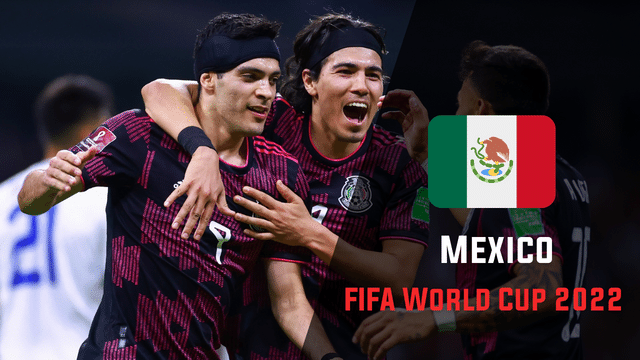 2022 World Cup Mexico Schedule
Here are the match dates and start times according to Mexico time:
| Match | Date | Time (CDT) | Venue |
| --- | --- | --- | --- |
| Mexico vs. Poland | Tuesday, Nov. 22 | 10:00 AM | Stadium 974 |
| Mexico vs. Argentina | Saturday, Nov. 26 | 1:00 PM | Lusail Stadium |
| Saudi Arabia vs. Mexico | Wednesday, Nov. 30 | 1:00 PM | Lusail Stadium |
Also Check: 2022 FIFA World Cup Bracket
Which Channel will Coverage World Cup 2022 in Mexico?
Mexico City is the headquarters of Televisa, the country's major media company. Most people assume it is the largest supplier of Spanish-language television in Latin America.
Unified Televisa and Univision Communications integrated their media and entertainment units in April 2021. The new company's name will be Televisa Univision. On January 31, 2022, Televisa finalized the purchase of 45 percent of the company. What does it mean, then?
Shows may be seen on the Televisa website via cable bundles, Apple TV, or your phone. Not only through TV, you can use Televisa service to watch the spectacle on your favorite device.
World Cup 2022 Mexico Group & Preview
Mexico came in second place in the Octagonal, below Canada but ahead of their major rival, the United States of America. Despite having one fewer point than Mexico, the Americans will be happy with their advantage in head-to-head battle.
Despite a fantastic victory over a considerably inferior opponent, Mexico's World Cup qualification campaign has been challenging. Mexico continues to struggle to reach the back of the goal during open play.
Wednesday's lone goals came from a corner kick and a penalty kick. This illustrates that Raul Jiménez, the team's star striker, has to work on his finishing skills. Since January, Mexico has won five consecutive games without allowing anybody else to score.
El Tri's 37th win in 52 games under Tata Martino was a huge accomplishment for the struggling Mexican coach. After Antuna scored, many of his teammates walked to the sideline to hug Coach Martino and show their gratitude for his leadership.
Mexico has participated in each of the last seven World Cups. They have a good chance of reaching the knockout stages owing to their tried-and-true tactics, but they can't go much farther. Regardless of how difficult Group C seems to be, Argentina's manager should be familiar with the group's favorite club. Argentina and Barcelona both have Gerardo Martino as their head coach. He should be familiar with Argentina's history and Lionel Messi, the country's most famous citizen.
Gerardo Martino was Argentina's manager from 2014 until 2016. Furthermore, he was in charge of Mexico.
During the World Cup, all football fans in Doha will be keeping a careful eye on Group C. There are well-known and obscure figures, as well as a few surprises.
Mexico FIFA World Cup History
Since 1930, the World Cup has been held every four years, with the exception of 1942 and 1946, when World War II was in full force.
Mexico's national team has only reached the World Cup finals three times since 1930: in 1934 (in Italy), 1974 (in West Germany), and 1982 (Spain). Apart from that, it was excluded from the 1938 World Cup finals and the 1990 World Cup in Italy for using underage players in the 1988 Olympic Games qualifiers.
Back in 2018, Mexico defeated the champion Germany 1-0 in the opening. It also comes as a strong team in the group C of World Cup 2022.