2023 UEFA Champions League: What to Expect in the Group Stage?
The UEFA is heading to one of the final phases, Group Stage, before the knockoff stage and eventually the Champions League. The 2023 UEFA Champions League Group Stage will officially commence on September 19.
Thirty-two of the teams will take upon the challenge to get a chance to play in the knockout phase of the 2023-24 UEFA Champions League.
If you're wondering what to expect for the 2023 Group Stage, here's this season's Group Stage draw that you can check out.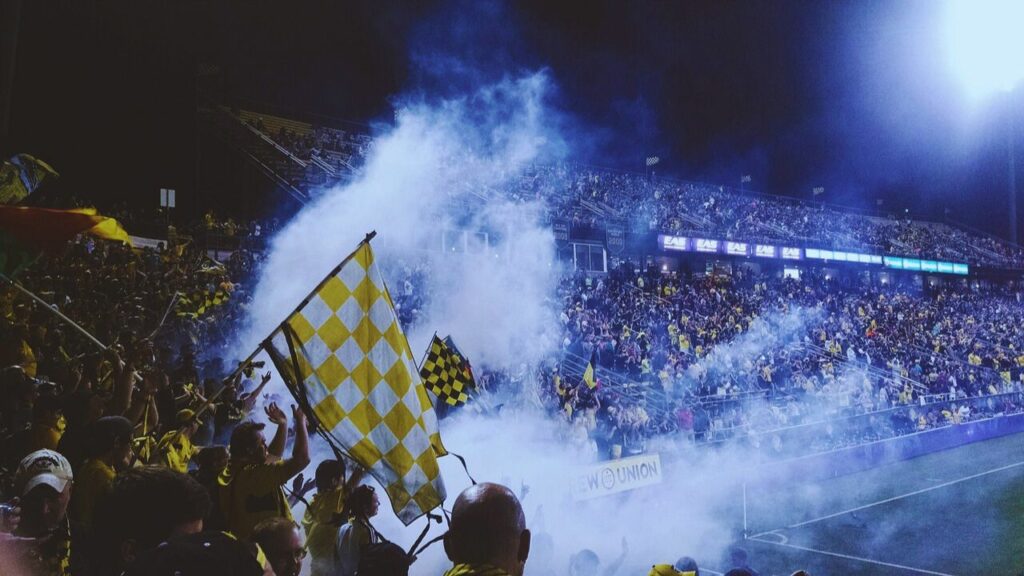 2023 Champions League Group Stage Draw
Moreover, the 2023 Champions League Group Stage Draw occurred last August 31, 2023. As mentioned, the group stage will determine who will advance to the knockout phase and be transferred to the Europa League.
As such, it's one of the crucial events that will take place before the Champions League, and the Group Stage draw will determine their chances. Here's a sneak peek of each group's draw results and the favorite to win.
Group A: Bayern Munich, FC Copenhagen, Galatasaray, Manchester United
Bayern Munich, FC Copenhagen, Galatasaray, and Manchester United will face each other in Group A this season. One big news in Group A is Bayern Munich's Harry Kane's return to England to face Manchester United, increasing the team's soccer betting odds.
These two big-time teams will face each other and are going to be one of the biggest games that will take place in the Group Stage.
Aside from that, Galatasaray and Copenhagen are also teams to watch out for. After acquiring talent and regrouping their team, it's for the event to unveil how strong they have gotten after the break.
Group B: Arsenal, Lens, PSV Eindhoven, Sevilla
Group B doesn't fall far from Group A when comparing the number of strong teams in their group. Particularly, Arsenal is finally back in the Champions League after six years, and they're returning strong.
This team has become one of the strongest teams in the Premier League under the guidance of the young coach Mikel Arteta.
On the other hand, Sevilla is also a noteworthy opponent after earning a place in the seeded teams in Pot 1. Though PSV Eindhoven and Lens didn't win their respective leagues, they can be a worthy opponent for Arsenal and Sevilla.
However, fans have speculated that unless the other three teams unleash their utmost potential, Arsenal might win this group easily.
Group C: Napoli, Real Madrid, Union Berlin, SC Braga
Compared to the other groups in this list, Group C is considered imbalanced, especially Napoli and Real Madrid.
These two teams are Italian champions and can be intimidating and powerful rivals against Braga and Union Berlin.
Both have narrowly made a spot for the group stage and when played against such strong teams, fans are now instead looking into who has the best chance of ending up in third place.
Group D: Benfica, FC Salzburg, Inter Milan, Real Sociedad
Compared to the other groups, Group D has the best equal chances for any team to finish first. Although Inter Milan reached last season's final against Manchester City, the team has declined in strength after losing strikers Romelu Lukaku and Edin Dzeko and goalkeeper Andre Onana, making them weaker than last season.
Though Benfica lost to Inter Milan in the quarterfinal stage last season, they're considered the favorites this season. Still, nothing is particularly certain for this group at this time.
Group E: Atletico Madrid, Celtic, Feyenoord, Lazio
Similar to Group D, Group E is a mystery for some fans. Although Lazio finished second in Serie A last season, midfielder Segej Milinkovic-Savic has been long gone.
In fact, their performance in this year's Serie A is incomparable to the last season, especially after losing their first two games.
So, this somehow balances the power in the four teams, though Atletico Madrid is considered the group's favorite. Nonetheless, their performance so far hasn't been outstanding either.
Group F: AC Milan, Borussia Dortmund, Newcastle United, Paris Saint-Germain
After more than 20 years of absence, Newcastle is finally back in the Champions League, and nothing could have made their comeback better than their current group. Group F is considered one of the hardest this season, especially after looking at the lineup.
PSG houses one of the best players in the world, Kylian Mbappe, for at least a season after a long summer time, wondering whether he'll stay.
Aside from that, AC Milan was busy during the summer recruiting exceptional additions like Yunus Musah, Samuel Chwueze, Ruben Loftus-Cheek, and Christian Pulisic.
Group G: Manchester City, RB Leipzig, Red Star Belgrade, Young Boys
Current defending title holders Manchester City will compete in Group G, and who else can face against this team if not Leipzig? So, fans are in chaos after learning that these two will face yet again. Although Leipzig was completely destroyed last season, they were relatively good, and no other team would have faced them if not Man City.
However, it's also best to note that Leipzig lost their two best players, playmaker Christopher Nkunku and defender Josko Gvardiol, making them weaker than last season. Meanwhile, the remaining teams, Belgrade and Young Boys, are considerably good, but there might not even be a match when played against the other two due to their strength being at the opposite scale of Manchester City and Leipzig.
Group H: Barcelona, FC Porto, Royal Antwerp, Shakhtar Donetsk
Compared to last season, Barcelona will have it easier this 2023 Group Stage, and although they won the LA Liga last season, people still doubt what they could offer. Proving Barcelona's quality might be challenging this time after this relatively easy group.
Still, this doesn't mean the others don't have to offer. FC Porto was a great team, but Portuguese teams weren't entertaining for Barcelona. But this season might be different since the Catalans will prove they can do better than their past games.
Many people look forward to how the considerably strong team defeats difficult teams in their group. Though there were decisive favorites, it still doesn't seem easy. As such, you shouldn't miss what will occur in every game. So, keep yourself ready and tune in to what will happen next.