How to Watch FIFA World Cup in Australia? TV Info, Live Stream
If you want to watch FIFA World Cup matches live online or on the TV set in Australia. You are in the right place.
The Australia National Football Team is one of the favorites in the World Cup.
They have won the Asian Cup in 2015, as well as the Nations Cup in 1980, 1996, 2000, and 2004. At the 2006 World Cup, they advanced to the Round of 16.
Australia has qualified for the World Cup six times (1974, 2006, 2010, 2014, 2018, and 2022). Whether you are rooting for the team, or simply traveling/living in the country when World Cup 2022 takes place, you will want to reserve the best watching option for you.
Here is the information you need.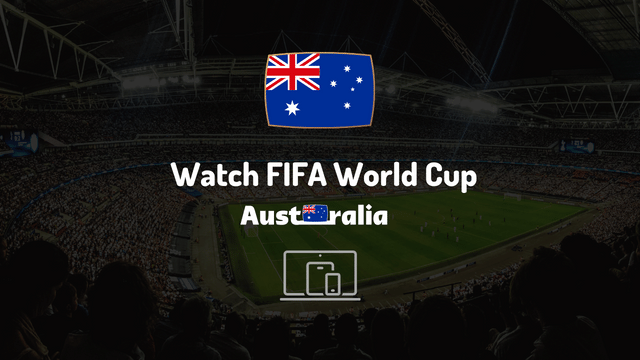 FIFA World Cup 2022 in Australia: Date and time
It is scheduled to take place in Qatar from 20 November to 18 December 2022, according to the officials.
But because of the time difference, the starting time of the first World Cup game is 3 AM AEDT+11 on 21 November 2022. Here is the FIFA World Cup Schedule for Australian fans.
Which channel can I Watch FIFA World Cup 2022 in Australia?
SBS is the FIFA World Cup official telecaster in Australia. Optus Sports was the 2018 World Cup broadcaster and this year SBS acquire the TV and Online streaming right in AU.
Every World Cup game will be shown on SBS in 2022. So, Make sure your TV provider plan about SBS to watch on your TV set.
How to Watch Qatar World Cup 2022 live stream in Australia?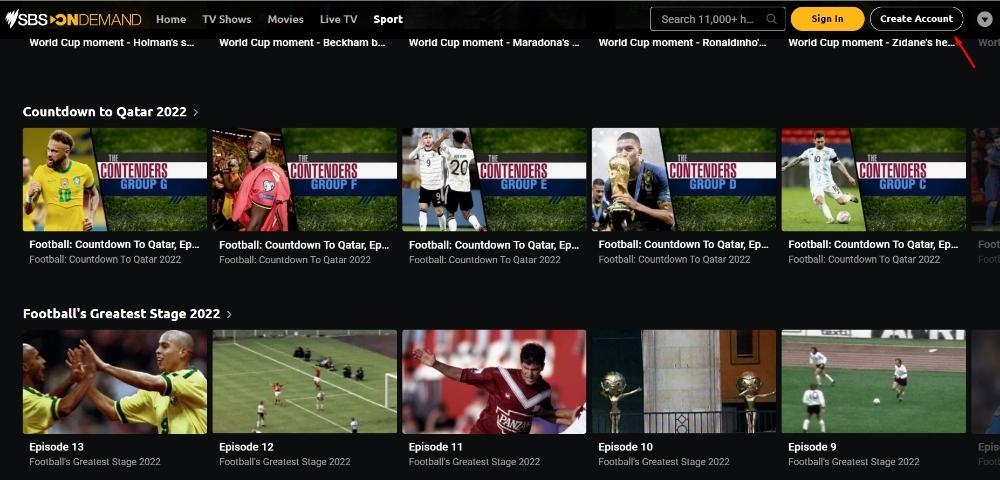 You can watch Qatar World Cup live stream in Australia on SBS On Demand. SBS On Demand is SBS's own Digital Streaming platform and it's free.
So good fact is that AU fans do not need to pay to watch a single match of Qatar 2022. SBS On Demand is comfortable with various devices including Web Browsers, iSO & Android, Fire TV Stick, Apple TV, Set-Top Boxes, Smart TVs and more
Mobile Phone users can Install SBS On Demand for iOS, Android, macOS, and Windows to watch FIFA World Cup games on go.
Can I watch World Cup live stream free in Australia?
SBS On Demand is available for free in Australia. SBS On Demand includes 11,000 hours of dramas, documentaries, comedy, movies, sports, news, and live TV that can be seen at any time online. That includes the World Cup 2022 as well.
Here you just need to create an account to watch online for free.
How to watch World Cup 2022 outside of Australia?
When you're overseas, you might be experiencing a blackout.
Depending on your circumstances, you may require a costly subscription, restricted access, or none at all to watch the World Cup. But to unlock the service anywhere, consider using a VPN service.
You could pick the options above to catch up with the World Cup matches when you are in Australia. Book your option now and enjoy when the event happens!