How to Watch FIFA World Cup in the Philippines
The Philippines is a country with a huge fan base of soccer. If you are in the Philippines right now, we guess that World Cup 2022 has been a hot topic nowadays.
Well, the date is fast approaching. So, it is fair to see people get so hyped about this.
If you agree with us, you will surely want to watch the attractive show as well.
Rest assured. We are here to let you know how to watch the FIFA World Cup 2022 in the Philippines.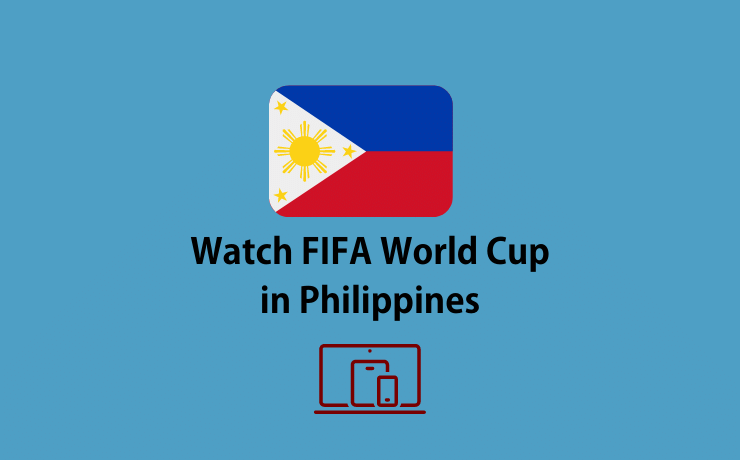 FIFA World Cup 2022 in Philippines: Date and time
Sun, Nov 20, 2022 – Sun, Dec 18, 2022
Since there is a time difference, the first match of World Cup 2022 will happen the next day, November 21.
The starting time is at 00:00 AM PST.
Which channel can I Watch FIFA World Cup 2022 in the Philippines?
TAP DMV is the official channel to broadcast the FIFA World Cup 2022 in the Philippines.
The Philippine media and entertainment firm TAP Digital Media Ventures Corporation is in charge of both the linear television stations that broadcast nonstop programming and the digital over-the-top media service (TAP DMV).
Peter Chan Liong, formerly the chief operating officer of Solar Entertainment Corporation, along with Renen and Celinda De Guia, proprietors of Ovation Productions, were the driving forces behind the establishment of the company.
TAP DMV has programming and coverage rights agreements in place with a number of worldwide broadcasters, including Comcast (NBCUniversal, Sky Group), ITV Studios, and DAZN Group. TAP DMV is the proprietor of eight pay television channels.
How to Watch Qatar World Cup 2022 live stream in the Philippines?
You can use TapGo.tv to watch the FIFA World Cup Live Stream 2022. Hover to the official page to see the available plans for you.
Can I watch the World Cup live stream for free in the Philippines?
Unfortunately, no. All of the options are Paid .
How to watch the FIFA World Cup 2022 outside the Philippines?
When you are outside the Philippines, you won't be able to use TAP DMV services because of the limited service area of coverage.
But you can unlock the service as long as the provider reads you as the Philippines IP. Therefore, use the VPN service to mask your foreign IP. Therefore, you will be able to watch FIFA World Cup 2022 without any problem.
Let's assume that you've read the guide above. The next thing you need to do is just to sit back and relax. On the date of the event, you can enjoy a nice time with your fellow supporters. Happy watching!