Women's World Cup 2023 Tickets: Sale Dates, Cost, How to Buy
The FIFA Women's World Cup 2023 is set to create history as it will be hosted by Australia and New Zealand, marking the first time these nations have held a FIFA World Cup event.
The tournament, kicking off on July 20, promises to be even more exciting with the expansion to 32 teams, making it the largest Women's World Cup in history.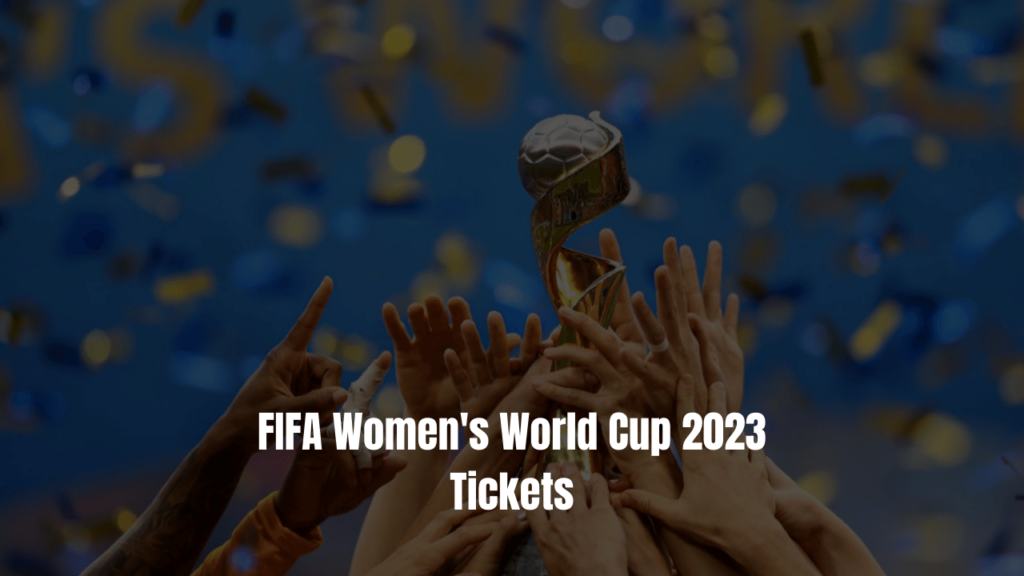 Since January, FIFA has announced that over half a million tickets have been sold to fans from over 120 countries.
This extraordinary demand has led to a rush for tickets for key matches, such as Australia's first group-stage game against the Republic of Ireland.
To accommodate the demand, FIFA decided to move the event to Stadium Australia, capable of seating over 80,000 fans.
When will Women's World Cup tickets be available for purchase?
Ticket sales for the Women's World Cup 2023 have been divided into phases. The first phase began on October 6, 2022, and ran until October 21, 2022, with only multi-match packages available.
A second phase started on October 25 for Visa cardholders, opening up to all cardholders on November 2, and concluded on March 3, 2023. Single-match tickets became available during this phase.
The final phase began on April 11, 2023, with an additional 250,000 tickets released on June 6, including some obstructed-view seats.
What is the pricing for the 2023 Women's World Cup tickets?
The ticket prices for the Women's World Cup 2023 start from $10 for kids and $20 for adults, while the final's prices begin from $20 for kids and $40 for adults.
In comparison to the 2022 Men's World Cup in Qatar, where ticket prices reached $600 for the final, the Women's World Cup is considerably more affordable.
How to Buy Women's World Cup 2023 Tickets?
FIFA has authorized the sale of Women's World Cup 2023 tickets solely via its ticketing portal. To purchase tickets, fans are required to create their own FIFA ticketing account.
Comparing to the Previous Edition (Qatar 2022)
The Women's World Cup 2023, with its reasonable pricing and increased team count, seems to be a much more fan-friendly tournament than the Men's World Cup in 2022.
The commitment to accessibility is a testament to the growing popularity of women's football.
Final Words
This FIFA Women's World Cup 2023 is not only an opportunity to witness a historical sporting event but also a chance for fans to support and celebrate the evolution of women's football. With tickets still available, it's time to secure your place and become part of history!
Note: Always make sure to purchase your tickets from the authorized FIFA ticketing portal to avoid scams and disappointment.